Welcome to my first wishful Wednesday. I am starting this post because when I get frustrated I like to think of all the things I wish could be better or different. Then I think about ways that I can make that wishful thinking a reality. It helps me feel better since I can be a pretty negative person sometimes. Here are some of the things I was wishing for today:
~I wish I had a couch cover that could keep my couch clean and not covered in food and crayons.
~ I wish A didn't have such a long commute to work : (  (Most days it takes him 2 hours to get home)
~ I wish that P's Austin Lloyd box or Citrus Lane box would hurry up and come in the mail so she can have something fun to play with and open up. 
~ I really super duper wish that Fancy had gotten my address right instead of missing my street so that I got my mystery box. Instead it was returned to them by Fedex and I got a credit. Now I won't get to take advantage of the free shipping. Not happy about it AT ALL. 
~ I wish that I could predict the weather and always have the perfect activity planned. 
What do you wish for today?
And on to some subscription box and giveaway news!
You have until the end of the month to enter and win a $30 gift certificate to Jamberry a wonderful online shop with endless varieties of nail wraps. Click here to enter!
I received an email today to give 3 lucky people a free week of Hello Fresh, if your interested in trying it out let me know. Who wouldn't want a free week of meals?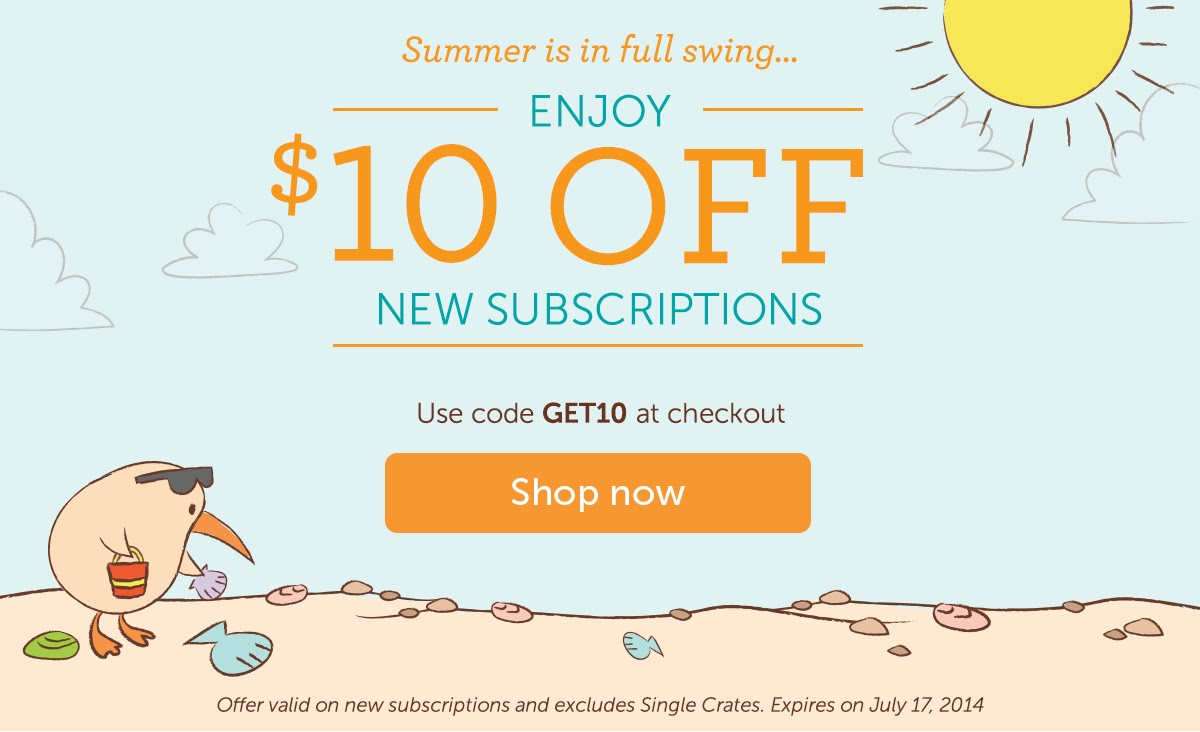 Kiwi Crate is having a promotion for $10 off using the code GET10 but I think it is for new users only. If you click my link to their page you can get $10 off as well for joining through my referral link. Im not sure if you can stack the deals but if you try let me know! That would be like getting a free box. I can vouch for Kiwi that it is a great service for kids. My daughter and I really enjoyed doing the crafts together. Being a mom is busy enough, getting these boxes in the mail lets you enjoy time with your kids without the work. Plus I really loved the leaf stamped bag we made as well! 
Fab Kids is having a 60% off sale! My daughter really liked the dress I got her from their so I *might* try and get her another outfit. $10 for a cute dress? That's pretty awesome to me! Also if you join for the first time you can get your first outfit for $15, free shipping always. I'd try them out they have boys and girls clothes, both pretty adorable. These are the two Im eyeing:
Julep is having a special offer today as part of their Happy Hour promotion:
I think this is a pretty awesome deal since this set gives you a complete look: nails, eyeshadow, blush and lips.  The Peach Sangria Set is $24.99 and is a $100 value. Im interested in seeing what other sets come out this week. Has anyone gotten one?
Okay I think thats all the deals I know of today, unless anyone else wants to add in the comments below. : )